SEO ON GOOGLE

SOCIAL NETWORK

SERVER WITH DDOS PROTECTION
Would you like me to discover a better skill?
What I do best is to know how to do it.
SEQ ADS AND GOOGLE ADWORDS
FACEBOOK, TWITTER, INSTAGRAM
Need me for your seo services, gain visibility on search engines? need me to be well positioned in the Google or Bing rankings?
You want to grow your brand on social networks, establish a conversion tunnel to gain revenue from social networks?
Do you want a web hosting secure and SEO optimized; with DDOS sprotection against malicious users?
Audit and analysis of my site, Kaitlyn advises me perfectly to exploit my site and my SEO to the maximum.
Very happy with the social network visibility service, especially Twitter and Instagram; I gained a lot of followers and clients.
Really top advice on web hosting; I really recommend these services and benefits around me.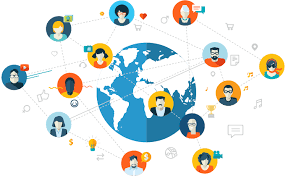 Need me to be visible on social networks?
Like any business or company, you need visibility on social networks to grow your economic growth and to grow in a good value your turnover.
Gain visibility through targeted advertising? Do you have specific needs?
With Google's advertising campaigns, such as google adwards and Google Ads; your growth will grow strongly, but at an expensive cost, but in this value for money.
The advertising environment favours advertising in Google's first results.